About HGL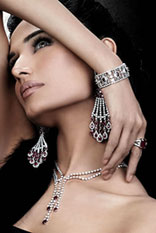 HGL's position in the gemological world specially in Asia is well known.
It is the result of continuous research, support and synergy with professionals and consumers alike. Around the world, HGL certificates and appraisals bring confidence when buying or selling diamonds, gemstones and jewellery.
It is a commitment and understanding consumer concerns that has motivated HGL to develop comprehensive analysis and clear documentation for consumers. This empowers jewellery buyers to focus on finding precisely what they want, with full assurance in the integrity and quality of the HGL certification.
Himalayan Gemological Laboratories is an organization, with operating laboratories & offices in New Delhi and Nepal and are offering a variety of courses designed for professionals, sellers and buyers.
A certificate and appraisals from HGL represents the all-important aspects of jewellery and diamonds. Himalayan Gemological Laboratories is the an independent gem certification, and appraisals institute for training diamonds, color gemstones and jewellery.